Support for Affordable Housing Programs
The Federal Housing Finance Agency (FHFA) was established by the Housing and Economic Recovery Act of 2008 (HERA) and is responsible for the supervision, regulation, and housing mission oversight of the 11 Federal Home Loan Banks (FHLBanks, FHL Bank System), the Federal National Mortgage Association (Fannie Mae), and the Federal Home Loan Mortgage Corporation (Freddie Mac). FHFA's mission is to ensure that these regulated entities operate in a safe and sound manner so that they serve as a reliable source of liquidity and funding for housing finance. Since 2008, FHFA has also served as conservator of Fannie Mae and Freddie Mac.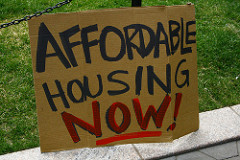 The FHLBanks support a range of low-income housing and community development activities through three programs: the Affordable Housing Program (AHP), the Community Investment Program (CIP), and the Community Investme nt Cash Advance Program (CICA). Under these programs, the FHLBanks provide loans (referred to as advances) and grants to their members, and their members then use these funds to benefit very low - and low - or moderate - income households and communities.
The FHLBanks awarded approximately $322 million in total AHP funds in 2015, helping over 36,000 low - or moderate - income households including about 20,000 very low-income households. Through the CIP, the FHLBanks also funded approximately $3.2 billion in targeted housing and economic development advances in 2015, an increase of over 33 percent from 2014. The program assisted almost 39,000 housing units. The FHLBank's CICA funding, which supports targeted economic development, was about $4 billion in 2015, approximately 48 percent higher than in 2014.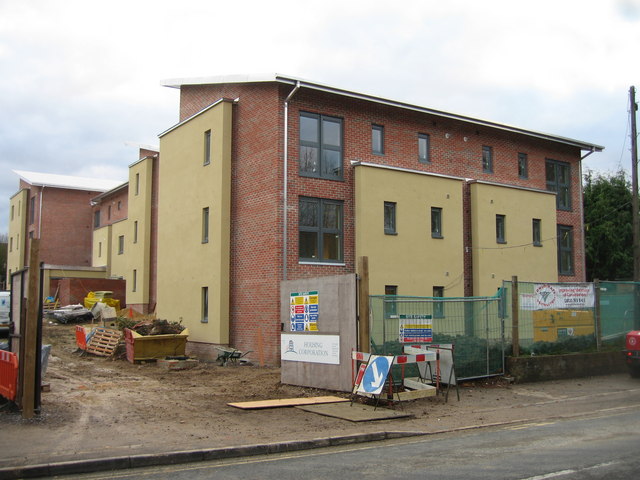 The FHL Banks also support low-income housing and community development through other activities, including their non-depository Community Development Financial Institution (CDFI) memberships
At the end of 2015, 41 non-depository CDFIs were FHLBank members, and they had outstanding advances of approximately $114.5 million. Additionally, each FHLBank is subject to housing goals if its Acquired Member Assets (AMA) purchases exceed an annual volume threshold of $2.5 billion. While one FHLB ank exceeded this level in 2015 and FHFA is evaluating whether that FHLBank met the housing goals for 2015, regardless of that FHLBank's performance against the goals, FHFA will not require it to take any remedial steps because FHFA is in the process of reviewing and possibly updating the regulation.
Source: Federal Housing Finance Agency
Foundation and philanthropic support for affordable housing and community investment from around the Web.
Fund for Women Awards $250,000 in Grants
Foundation:
Delaware Community Foundation

The Fund for Women at the Delaware Community Foundation has awarded a record $249,575 in grants to 18 nonprofit organizations serving women and girls in Delaware's three counties. The grants, the
...more
Declining Investment in Community-Building Activities by Nonprofit Hospitals Highlights the ...

In 2010, nonprofit hospitals in the US spent a median of $86,677 on community-building activities like housing, economic development, workforce and leadership development, coalition building, and
...more
2023 Nonprofit Trailblazers Awards Honorees

Ron Abad is the CEO of Community Housing Innovations, a housing provider that serves thousands of families in New York City. He's also one of New York state's first Nonprofit Trailblazers,
...more
New $22M Philanthropic Initiative Launches to Propel the Community Ownership ...
Foundation:
California Endowment
,
James Irvine Foundation
,
San Francisco Foundation
,
Weingart Foundation
,
Irvine Foundation

Facebook founder Mark Zuckerberg is putting his money where his mouth is, with a $22 million initiative to support community ownership of real estate. The Community Ownership for Community Power
...more
Alquist 3D Holds Live Demonstration of 3D House Printing Process for Special Guests
Foundation:
Community Foundation of Greater Muscatine

"It's like we continually choose spending money to replace the drapes in the house because there's a hole in the roof," says Charla Schafer, president of the Community Foundation of Greater
...more
Rotarian Foundation Of Livermore Awards Almost $200K In Grants

The San Francisco Bay Area's Altalivermore Community Foundation has handed out nearly $200,000 in grants to 29 community organizationsthe most it's given out in its 17-year history, the East Bay
...more
Impact Investing Benefits Baltimore; We Need More of It
Foundation:
MacArthur Foundation
,
Baltimore Community Foundation
,
Ford Foundation
,
Rockefeller Foundation
,
Winthrop Rockefeller Foundation

"There always seems to be a shortage of resources to seize those opportunities," writes Baltimore Community Foundation President Shanaysha Saul in an op-ed in the Baltimore Sun. "Even when
...more
Your Daily Phil: Clone

"I grew up in a community where violence was naturally a part of the community, unfortunately," San Francisco Mayor London Breed tells Jewish Insider. "And in some instances, I did live in fear,
...more
Nyu Furman Center'S Housing Solution Lab Selects Rapid City for 2023 Peer ...
Foundation:
Black Hills Area Community Foundation
,
John T. Vucurevich Foundation

Rapid City, South Dakota, has been chosen as one of five US cities to join the 2023 Peer Cities Network, an initiative from the NYU Furman Center's Housing Solutions Lab that aims to find solutions
...more
Concordia'S District 3 Launches Social-Impact Incubator Balsam

If you've got an innovative idea about how to make the world a better place, you may want to check out a new incubator in Canada. Concordia University's District 3 Innovation Hub has just
...more
Find Top Fifty Foundation Givers
Source:

Foundation Stats

(Foundation Center) / CC BY-NC-SA 4.0
Grants News from around the Web