Support for Affordable Housing Programs
The Federal Housing Finance Agency (FHFA) was established by the Housing and Economic Recovery Act of 2008 (HERA) and is responsible for the supervision, regulation, and housing mission oversight of the 11 Federal Home Loan Banks (FHLBanks, FHL Bank System), the Federal National Mortgage Association (Fannie Mae), and the Federal Home Loan Mortgage Corporation (Freddie Mac). FHFA's mission is to ensure that these regulated entities operate in a safe and sound manner so that they serve as a reliable source of liquidity and funding for housing finance. Since 2008, FHFA has also served as conservator of Fannie Mae and Freddie Mac.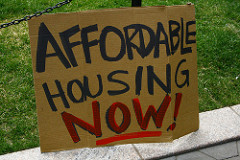 The FHLBanks support a range of low-income housing and community development activities through three programs: the Affordable Housing Program (AHP), the Community Investment Program (CIP), and the Community Investme nt Cash Advance Program (CICA). Under these programs, the FHLBanks provide loans (referred to as advances) and grants to their members, and their members then use these funds to benefit very low - and low - or moderate - income households and communities.
The FHLBanks awarded approximately $322 million in total AHP funds in 2015, helping over 36,000 low - or moderate - income households including about 20,000 very low-income households. Through the CIP, the FHLBanks also funded approximately $3.2 billion in targeted housing and economic development advances in 2015, an increase of over 33 percent from 2014. The program assisted almost 39,000 housing units. The FHLBank's CICA funding, which supports targeted economic development, was about $4 billion in 2015, approximately 48 percent higher than in 2014.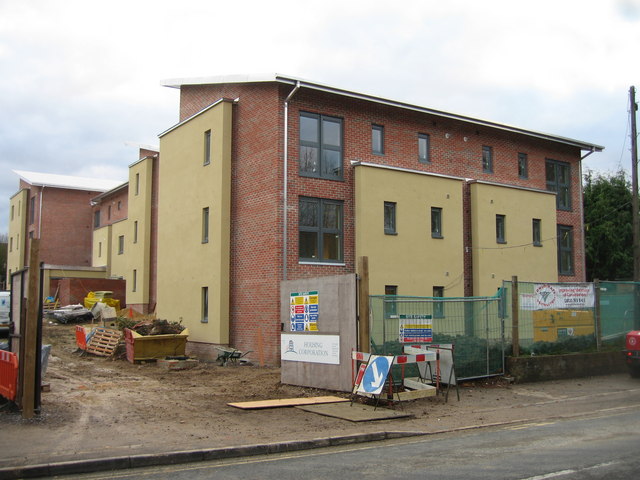 The FHL Banks also support low-income housing and community development through other activities, including their non-depository Community Development Financial Institution (CDFI) memberships
At the end of 2015, 41 non-depository CDFIs were FHLBank members, and they had outstanding advances of approximately $114.5 million. Additionally, each FHLBank is subject to housing goals if its Acquired Member Assets (AMA) purchases exceed an annual volume threshold of $2.5 billion. While one FHLB ank exceeded this level in 2015 and FHFA is evaluating whether that FHLBank met the housing goals for 2015, regardless of that FHLBank's performance against the goals, FHFA will not require it to take any remedial steps because FHFA is in the process of reviewing and possibly updating the regulation.
Source: Federal Housing Finance Agency
Foundation and philanthropic support for affordable housing and community investment from around the Web.
Hyundai Donates $15,000 Each to Georgia Southern University and the Ronald McDonald ...

"With our global vision of progress for humanity, Hyundai is proud to support organizations that are doing good for their community." So says Brandon Ramirez, director of corporate social
...more
Local Nonprofits Get Grants From Princeton Area Community Foundation
Foundation:
Princeton Area Community Foundation

The Princeton Area Community Foundation has awarded more than $1 million in grants to more than 60 community organizations in the New Jersey city. The grants, awarded in the Community Impact and
...more
The First Startup To Come Out Of UC Davis Health's Innovation Incubator

"When people think of new homes, they talk about how many bedrooms, bathrooms, and living rooms it has, but no one talks about how much health room or health space the home has," says Ashish Atreja,
...more
Future Of Cities

"America's cities are diverse, dynamic, and constantly evolving," and "as we envision the city of tomorrow, what pitfalls should we sidestep and what new heights can we expect to climb?" That's the
...more
Enterprise and Wells Fargo Foundation Announce $20M Housing Affordability Breakthrough ...
Foundation:
Wells Fargo Foundation

"We urgently need to reimagine access to quality affordable places to live in the US, which is so tightly linked to economic stability, physical and mental health, and ultimately generational
...more
Family Promise of Spokane focuses on innovative solutions to help homeless

"Amazon uses technology to predict what product you might want to buy next, Facebook does the same thing to show you ads, so why can't that same type of technology be used to help solve
...more
Governor Mills Appoints Former House Speaker Ryan Fecteau As Senior Advisor In ...

The speaker of Maine's House of Representatives is leaving his post to join Gov. Janet Mills' administration as a senior advisor for community development and strategic initiatives, the Portland
...more
Climate Change 'First Order of Business' for Governor Maura Healey

"It was important to the lieutenant governor and me that we take this action immediately because we have no time to delay," said new Massachusetts Gov. Maura Healey in announcing the creation of
...more
Monadnock Area Transitional Shelter receives three grants
Foundation:
New Hampshire Charitable Foundation

The New Hampshire Charitable Foundation has awarded a $30,000 grant to a Monadnock Area Transitional Shelter that will be paid over three years. The shelter has recently expanded its services to
...more
Foundation Awards Grant To Carteret County Domestic Violence Program

"One in four women will experience domestic violence in her lifetime and it is our responsibility to support the women's shelters that aid these survivors," says Michael Lunceford, director of the
...more
Find Top Fifty Foundation Givers
Source:

Foundation Stats

(Foundation Center) / CC BY-NC-SA 4.0
Grants News from around the Web