Support for Affordable Housing Programs
The Federal Housing Finance Agency (FHFA) was established by the Housing and Economic Recovery Act of 2008 (HERA) and is responsible for the supervision, regulation, and housing mission oversight of the 11 Federal Home Loan Banks (FHLBanks, FHL Bank System), the Federal National Mortgage Association (Fannie Mae), and the Federal Home Loan Mortgage Corporation (Freddie Mac). FHFA's mission is to ensure that these regulated entities operate in a safe and sound manner so that they serve as a reliable source of liquidity and funding for housing finance. Since 2008, FHFA has also served as conservator of Fannie Mae and Freddie Mac.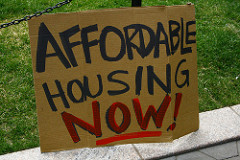 The FHLBanks support a range of low-income housing and community development activities through three programs: the Affordable Housing Program (AHP), the Community Investment Program (CIP), and the Community Investme nt Cash Advance Program (CICA). Under these programs, the FHLBanks provide loans (referred to as advances) and grants to their members, and their members then use these funds to benefit very low - and low - or moderate - income households and communities.
The FHLBanks awarded approximately $322 million in total AHP funds in 2015, helping over 36,000 low - or moderate - income households including about 20,000 very low-income households. Through the CIP, the FHLBanks also funded approximately $3.2 billion in targeted housing and economic development advances in 2015, an increase of over 33 percent from 2014. The program assisted almost 39,000 housing units. The FHLBank's CICA funding, which supports targeted economic development, was about $4 billion in 2015, approximately 48 percent higher than in 2014.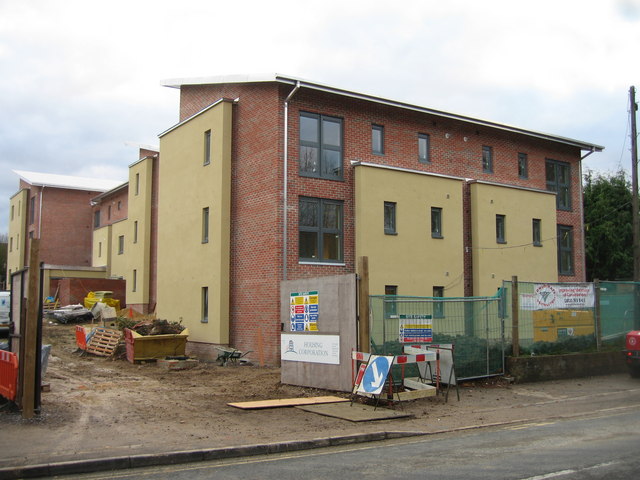 The FHL Banks also support low-income housing and community development through other activities, including their non-depository Community Development Financial Institution (CDFI) memberships
At the end of 2015, 41 non-depository CDFIs were FHLBank members, and they had outstanding advances of approximately $114.5 million. Additionally, each FHLBank is subject to housing goals if its Acquired Member Assets (AMA) purchases exceed an annual volume threshold of $2.5 billion. While one FHLB ank exceeded this level in 2015 and FHFA is evaluating whether that FHLBank met the housing goals for 2015, regardless of that FHLBank's performance against the goals, FHFA will not require it to take any remedial steps because FHFA is in the process of reviewing and possibly updating the regulation.
Source: Federal Housing Finance Agency
Foundation and philanthropic support for affordable housing and community investment from around the Web.
Impact Investing Supports Affordable Housing Initiatives
Foundation:
Seattle Foundation
Seattle is facing a major limitation in affordable housing, directly caused by the steady increase of rent prices in several neighborhoods. This issue is resulting the dislocation of former residents
...more
Habitat for Humanity GTA - Largest Build Yet with Social Impact Investment

In Toronto on the 4th of August 2016, Habitat Greater Toronto Area and community leaders worked together to begin the construction of a housing structure that will provide housing for 50 vacancies.
...more
Corporate Philanthropy's Mixed Motivations; Airbnb and Homelessness in NYC

It is no surprise that New York real estate has been quickly becoming more and more expensive. The company Airbnb, which allows home owners to rent out their homes, has been involved in a New York
...more
Affordable Housing Beyond the Scope of Government

Rachel Alembakis, a special contributor to Probono's Not for Podcast, in the podcast "Affordable Housing Beyond the Scope of Government" suggests that governmental support for new affordable housing
...more
5 imperatives to consider when starting a health conversion foundation

Increasing consolidation in healthcare has resulted in an increase in health conversion foundations. When a non-profit hospital, health plan or system acquired or converted to a for profit, federal
...more
Profit Begins for Impact Investment In Sustainable Development Goals

AgriSmart, Inc. is an investment in agriculture that is partnering with Cote d'Ivoire in West Africa to meet Sustainable Development Goals at a high level of profit. Cote d'Ivoire is one of the best
...more
California Community Foundation Awards $5.8 Million to Strengthen Los Angeles County
Foundation:
California Community Foundation

Specifically, the CCF (California Community Foundation), a public charitable organization since 1915, specifies where it has donated $5,880,196. All of which are Los Angeles non-profit organizations.
...more
JPMorgan Commits $125 Million to Help Urban Neighborhoods

JPMorgan Chase & Co. aims to help low-income Detroit neighborhoods with $125 million. The funds will help build infrastructure and assist citizens of Detroit to qualify for loans. Through grants to
...more
For-Profit Bank Becomes First Benefit Corporation Bank in U.S.
Foundation:
Jessie Ball duPont Fund

In cooperation with B Lab Corporation, Virginia Community Capital ("VCC") announced that it is the nation's first regulated bank to become a Benefit Corporation. With offices throughout the
...more
Local business turns investment into philanthopy
Foundation:
Blue Mountain Community Foundation

Sheila Hager's article focuses on Lawson Knight one of a new breed of charitable investors who provide loans for equipment for rural communities rather than providing the usual charitable
...more
Largest Foundation Support for Human Services for 2012
Want to find foundation giving by subject area? see here
Find Top Fifty Foundation Givers
Source:

Foundation Stats

(Foundation Center) / CC BY-NC-SA 4.0
Grants News from around the Web