Support for Affordable Housing Programs
The Federal Housing Finance Agency (FHFA) was established by the Housing and Economic Recovery Act of 2008 (HERA) and is responsible for the supervision, regulation, and housing mission oversight of the 11 Federal Home Loan Banks (FHLBanks, FHL Bank System), the Federal National Mortgage Association (Fannie Mae), and the Federal Home Loan Mortgage Corporation (Freddie Mac). FHFA's mission is to ensure that these regulated entities operate in a safe and sound manner so that they serve as a reliable source of liquidity and funding for housing finance. Since 2008, FHFA has also served as conservator of Fannie Mae and Freddie Mac.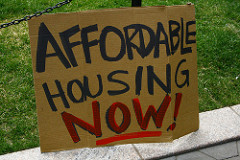 The FHLBanks support a range of low-income housing and community development activities through three programs: the Affordable Housing Program (AHP), the Community Investment Program (CIP), and the Community Investme nt Cash Advance Program (CICA). Under these programs, the FHLBanks provide loans (referred to as advances) and grants to their members, and their members then use these funds to benefit very low - and low - or moderate - income households and communities.
The FHLBanks awarded approximately $322 million in total AHP funds in 2015, helping over 36,000 low - or moderate - income households including about 20,000 very low-income households. Through the CIP, the FHLBanks also funded approximately $3.2 billion in targeted housing and economic development advances in 2015, an increase of over 33 percent from 2014. The program assisted almost 39,000 housing units. The FHLBank's CICA funding, which supports targeted economic development, was about $4 billion in 2015, approximately 48 percent higher than in 2014.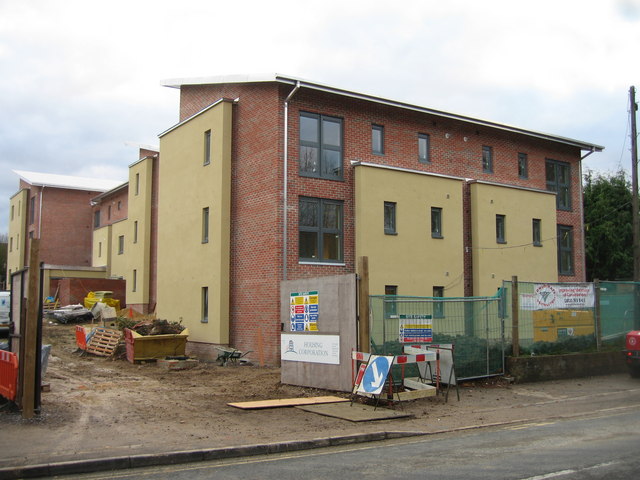 The FHL Banks also support low-income housing and community development through other activities, including their non-depository Community Development Financial Institution (CDFI) memberships
At the end of 2015, 41 non-depository CDFIs were FHLBank members, and they had outstanding advances of approximately $114.5 million. Additionally, each FHLBank is subject to housing goals if its Acquired Member Assets (AMA) purchases exceed an annual volume threshold of $2.5 billion. While one FHLB ank exceeded this level in 2015 and FHFA is evaluating whether that FHLBank met the housing goals for 2015, regardless of that FHLBank's performance against the goals, FHFA will not require it to take any remedial steps because FHFA is in the process of reviewing and possibly updating the regulation.
Source: Federal Housing Finance Agency
Foundation and philanthropic support for affordable housing and community investment from around the Web.
Apohair Celebrates 20 Years of Innovation and Social Responsibility in the Hair Extension Industry

"Reputation is more valuable than gold." That's how Apohair CEOhan Van Toan started his company 20 years ago. Now, per a press release, the Vietnam-based company is "redefining industry
...more
Union Minister Hardeep Singh Puri Stresses On Adopting Innovative Tech For Urban ...

The US may have the most obese population in the world, but that doesn't mean it doesn't have plenty of space for people to get around. In fact, the number of obese people in the US is expected
...more
Joan K. Davidson: An Appreciation

Joan Davidson, who has died at age 96, "was a visionary supporter of civic-minded advocates from all walks of life, a role model for women of valor, and a spark plug for creative environmental
...more
Monarch Private Capital Finances Affordable Family Housing in Oklahoma

A Georgia investment firm has broken ground on what it says will be the nation's first modular housing complex for low-income families. Rising Sun Apartments in Oklahoma City will feature 224
...more
A Radical Response to the Housing Crisis

"We think Union Co-operative is the first of its kind in Canada, using a co-operative to raise funds from community members, charitable foundations, and institutional partners to address the
...more
Policy Researchers: Social Needs Screening Must Be Reworked

"There is an indisputable connection between social factors (eg, low food security, housing instability), structural racism, poverty, and health," researchers write in JAMA. "However, without
...more
State Grant Promises to Increase Housing and Improve Economic Vibrancy

Eight Connecticut cities and towns are getting a total of $23 million from the state to develop new apartments, retail, and public spaces, the Hartford Courant reports. The grant from the state
...more
State Voucher Program for Former Foster Youth Is under New Management

An Indiana nonprofit has taken over an Arizona program that helps former foster youth pay for college. Foster Success Education Services took over the $1.3 million Education and Training Voucher
...more
Otter Bus Gets 2Nd State Grant to Expand Service in Bedford

If you're in Bedford, Va., and want to get to work, school, the grocery store, or even your doctor's office, you're going to want to get on the Otter Bus. That's because the town has been awarded
...more
Arizona Nonprofit, Dot Work to Provide Homeless with State Ids

"You can't get a job, you can't get housing, can't cash a check, can't open a bank account, can't enter rehab programs," says the executive director of the Homeless ID Project. "You've got to
...more
Find Top Fifty Foundation Givers
Source:

Foundation Stats

(Foundation Center) / CC BY-NC-SA 4.0
Grants News from around the Web